| | |
| --- | --- |
| Posted on 5 January, 2016 at 1:45 | |
Today marks the beginning of our 21 days of Praise, Praising our way into our YEAR OF GREAT FUNCTION.
Day 1:
Psalm 48:1 King James Version (KJV)
... Great is the Lord, and greatly to be praised in the city of our God, in the mountain of his holiness.
Understanding the Power of Praise gives a man access into the King's storehouse. When you Praise a King, with the right words, attitude and posture, The King's best becomes your portion.
Praise our Great God for He is worthy of your Praise. When you Praise, THE AUCTION TO FUNCTION IS RELEASED because the presence of the Lord comes down ... " ... O thou that inhabitest the praises of Israel, Psalm 22:3"
Receive grace and understanding today to praise God in holiness, as you praise your way into this Year, greatly shall you Function through the unction released which comes with the Presence of God.
Be blessed,
Pastor John Enumah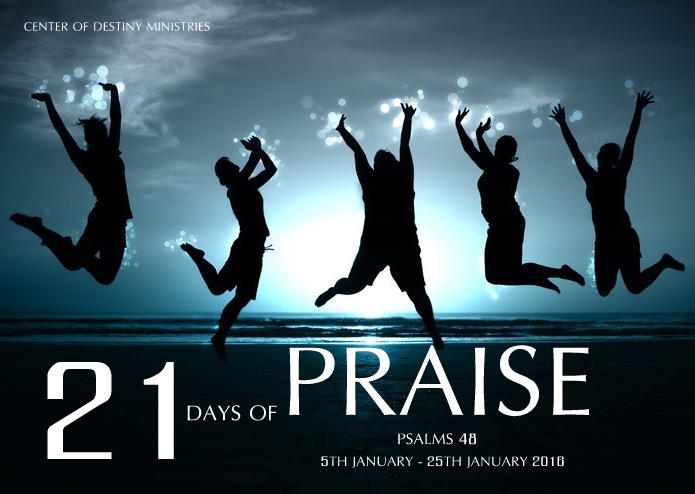 Categories: None