| | |
| --- | --- |
| Posted on 29 May, 2015 at 8:05 | |
Luke 8:43-48The Message (MSG)
43-45 In the crowd that day there was a woman who for twelve years had been afflicted with hemorrhages. She had spent every penny she had on doctors but not one had been able to help her. She slipped in from behind and touched the edge of Jesus' robe. At that very moment her hemorrhaging stopped. Jesus said, "Who touched me?"
When no one stepped forward, Peter said, "But Master, we've got crowds of people on our hands. Dozens have touched you."
46 Jesus insisted, "Someone touched me. I felt power discharging from me."
47 When the woman realized that she couldn't remain hidden, she knelt trembling before him. In front of all the people, she blurted out her story—why she touched him and how at that same moment she was healed.
48 Jesus said, "Daughter, you took a risk trusting me, and now you're healed and whole. Live well, live blessed!"
Now based on that understanding of God's word, I prophesy HEALING and RESTORATION in JESUS NAME.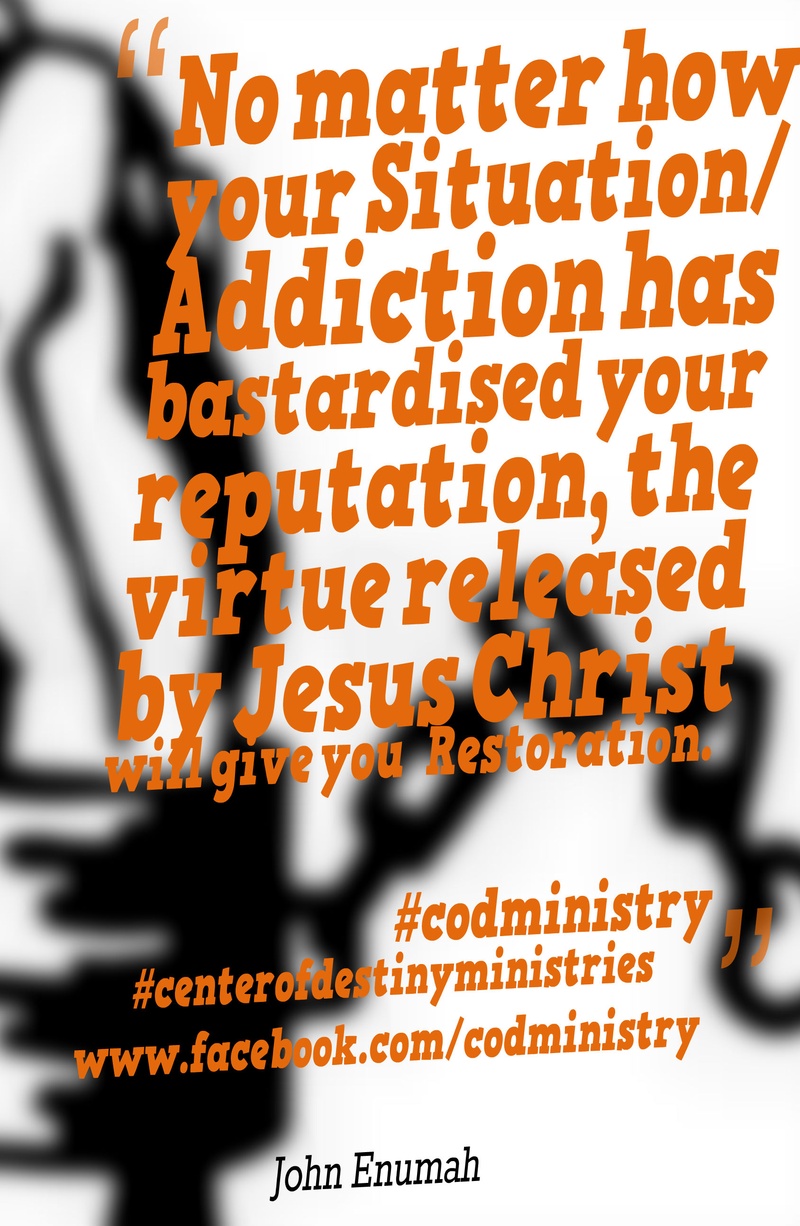 Categories: None